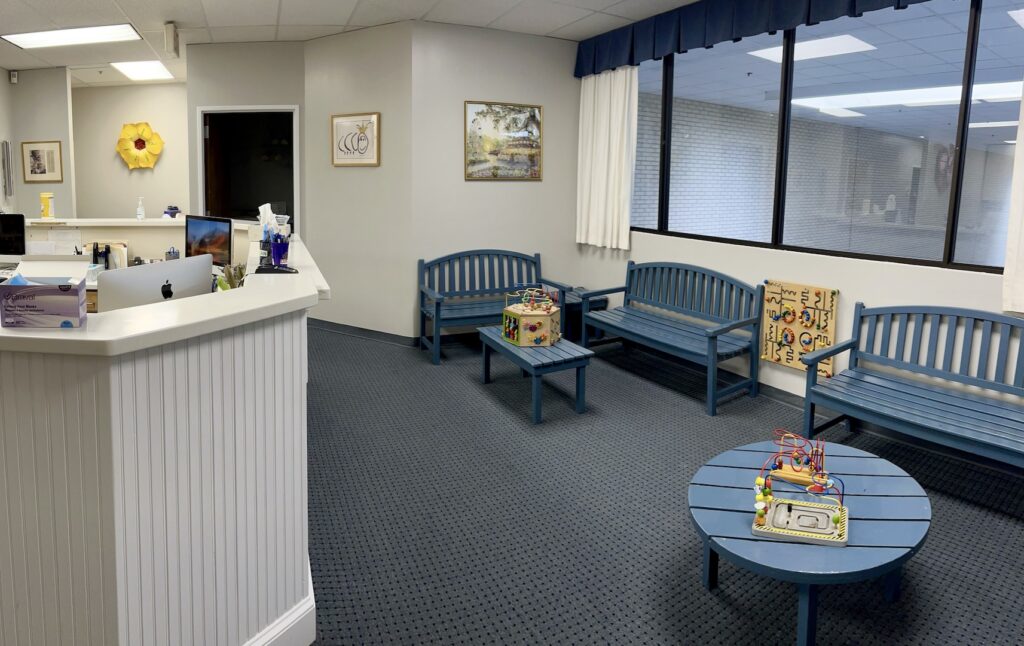 Your child's privacy and patient confidentiality are important to us. We are expecting you, so upon arrival, give us your baby's first name. Please tell us if your child is ill. We offer separate nursery, well, and sick reception areas.
We offer a full schedule of immunizations, which follow the American Academy of Pediatrics' guidelines. Immunizations are given by our pediatricians, not by nurses. We are happy to discuss our approach to immunizations, as well as concerns and questions you might have.
We perform limited laboratory testing in our office, including rapid tests for strep throat, flu, rsv, and routine urinalysis. More complex tests are ordered from outside laboratories, as specified by your insurance plan.
If you are in the process of selecting a pediatrician you are welcome to visit us. We regularly meet with "expectant parents" awaiting a new baby to discuss their needs and wishes and to help with questions before their baby arrives. Please call our office to schedule time for a "get-acquainted" visit as you consider choosing your child's doctor.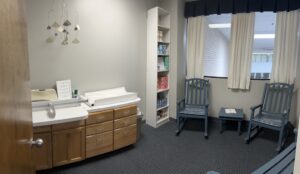 Office Location
Hales Pediatrics is located on the sixth floor of the Medical Office building across the street from Touro Infirmary. Our office is suite 602. Customize driving directions to Hales Pediatrics from Google Maps.
There is convenient hourly parking located in the garages adjacent to and across Prytania Street from our building.
Hales Pediatrics
3525 Prytania Street
Suite 602
New Orleans, LA 70115-8141