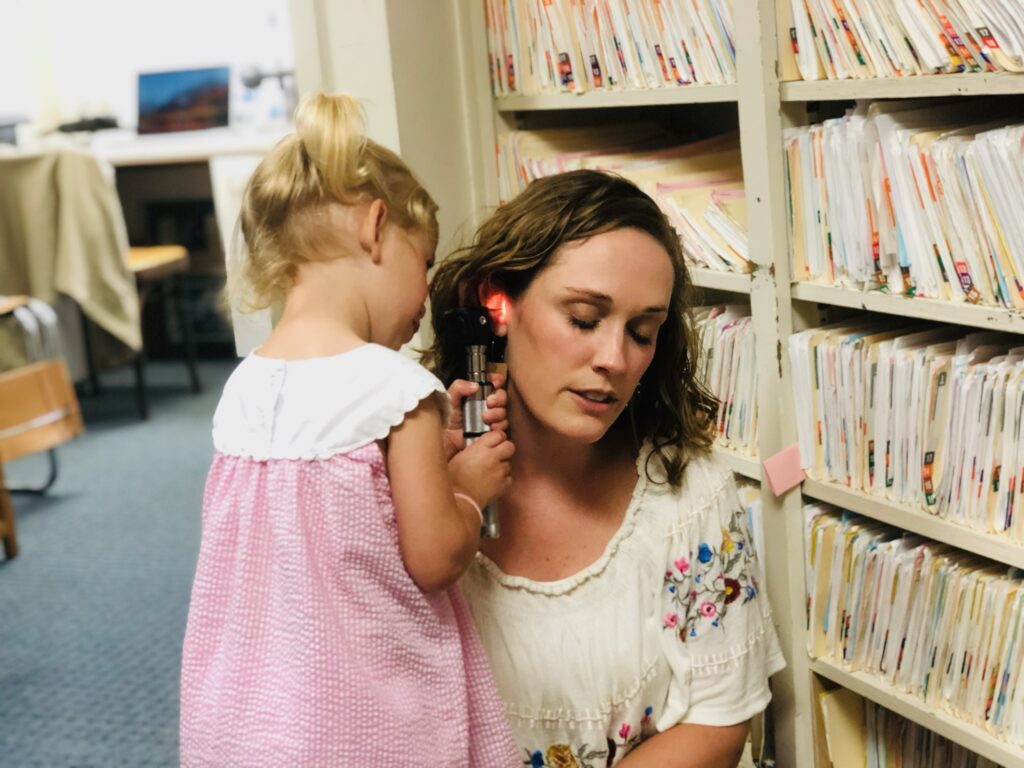 It is with great sadness that we share this letter of farewell from Dr. Thomas. She has been a truly integral part of our family here at Hales Pediatrics and will be dearly missed. She is loved by her fellow doctors, the Hales staff, and no doubt, by all of the patients whose lives she has touched. Despite our loss, we wish Emily and her family the best as they move closer to home and on to new adventures.
---
Dear Families,
It is with a heavy heart that I inform you that my family and I will be moving to Mississippi at the end of May in order to be closer to our extended family. These past two years have been very challenging for everyone, and we have realized that we need more hands to help care for our children.
While we will be moving closer to one family, we must leave another, namely, Hales Pediatrics. This has been an incredibly hard decision as my time at Hales has been the highlight of my five and a half years here in New Orleans. I will deeply miss my fellow doctors; I have never worked with a finer group of physicians. Their excellent care and evident love for our patients have inspired me every day, as have the amazing staff. Above all, I will miss the dear patients for whom I have cared. I treasure, beyond words, the relationships I have formed with your families, and I will fondly remember each smiling face.
Thank you for allowing me to be a part of your family for the past five years. This time has been such a privilege, and I will cherish it always.
Sincerely and with much love,
Emily Thomas
A Farewell Letter from Dr. Thomas